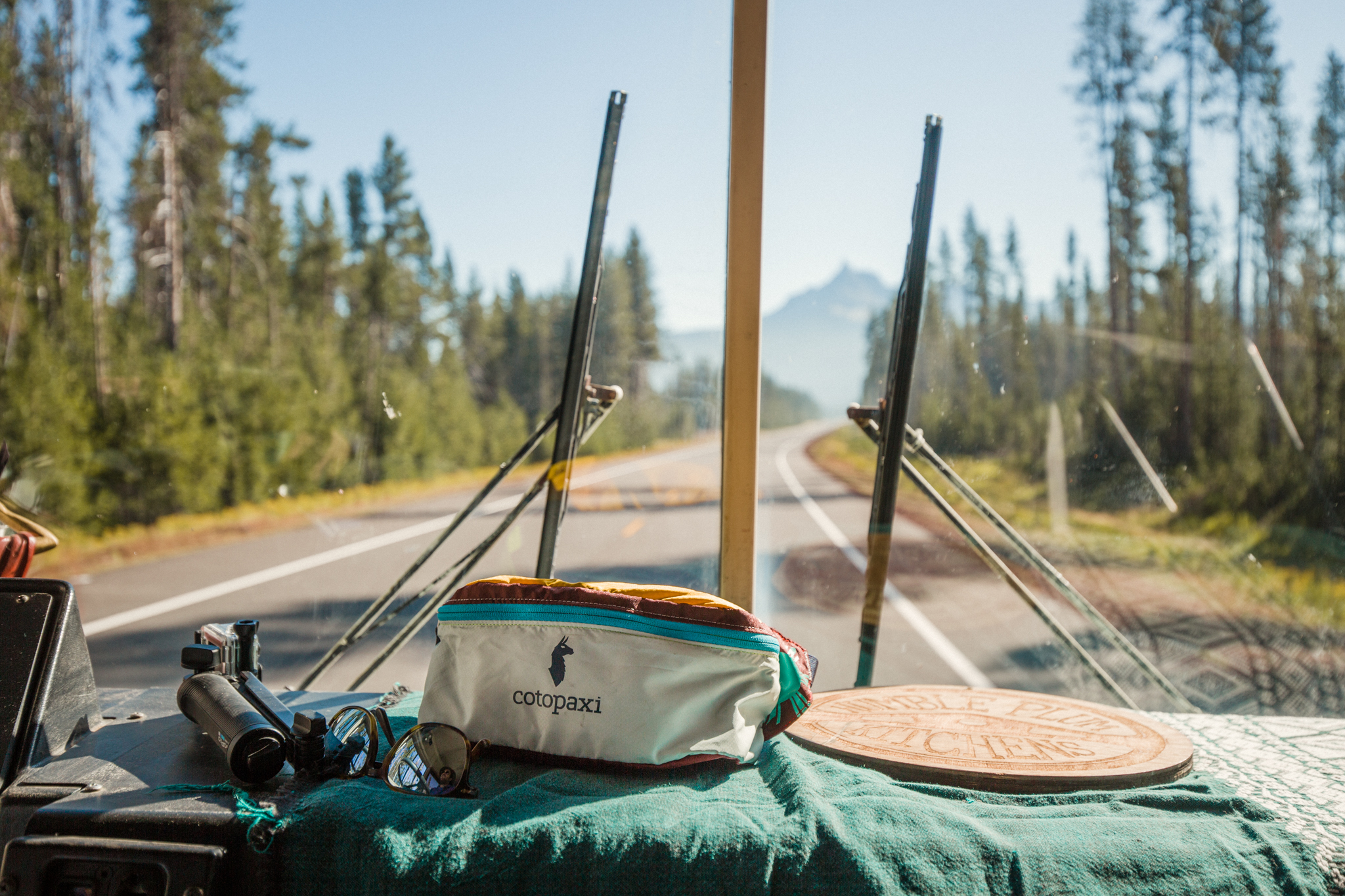 It was never a question of if we were going to Oregon to view the eclipse, but how we were going to get there.
Cotopaxi is a certified B Corp who adhere to a high standard of social and environmental performance, accountability, and transparency. These windbreakers are made from upcycled textile scraps.
Now you see why we call the Humble Plum our "spaceship."
Five friends together to witness this rare celestial event. None of us really knew what to expect other than the moon would completely block out the sun.
The course was set for the Global Eclipse Gathering, a 70,000 person event mixing art, music and a community excited to share an out-of-this-world experience.
Of the many photos you may have seen of the eclipse in totality, the sky appears entirely void of color or light. Rather, a 360 degree view of a beautiful sunrise/sunset captures the peripherals; a dancy dot in the sky surrounded by a beautiful indigo backdrop.
August 21st, 2017. 10:22:55 AM. Total solar eclipse. Totality. Big Summit Prairie, Oregon.
The journey was epic, challenging, stressful and exciting, but we were proud to have made such a transformative trip to share with friends and strangers alike.